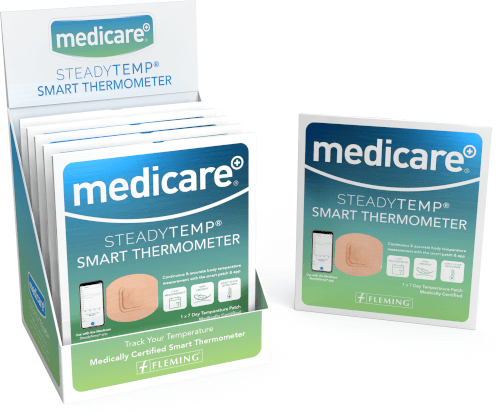 Medicare SteadyTemp Smart Thermometer
Medicare SteadyTemp is a smart thermometer used to alert you of changes in your body temperature by continuously measuring with the smart patch and app. This way you get a more complete picture when compared to a single measurement and identify fevers early.
Wear the patch for up to 7 days and use your phone's NFC (contactless) function to scan the patch as often as needed whilst monitoring.
7-day round the clock measurement
Light, skin-friendly & latex-free
Medically certified & CE marked
Learn More
The Medicare SteadyTemp App
The app shows the current body temperature as well as temperature curves and trends. Elevated temperature or fever can thus be detected within seconds. Even overnight fever spikes are no longer missed.
Monitor temperature curves over time to see trends emerge
Collects temperature data even while you sleep
Connects via radiation-free NFC (contactless) technology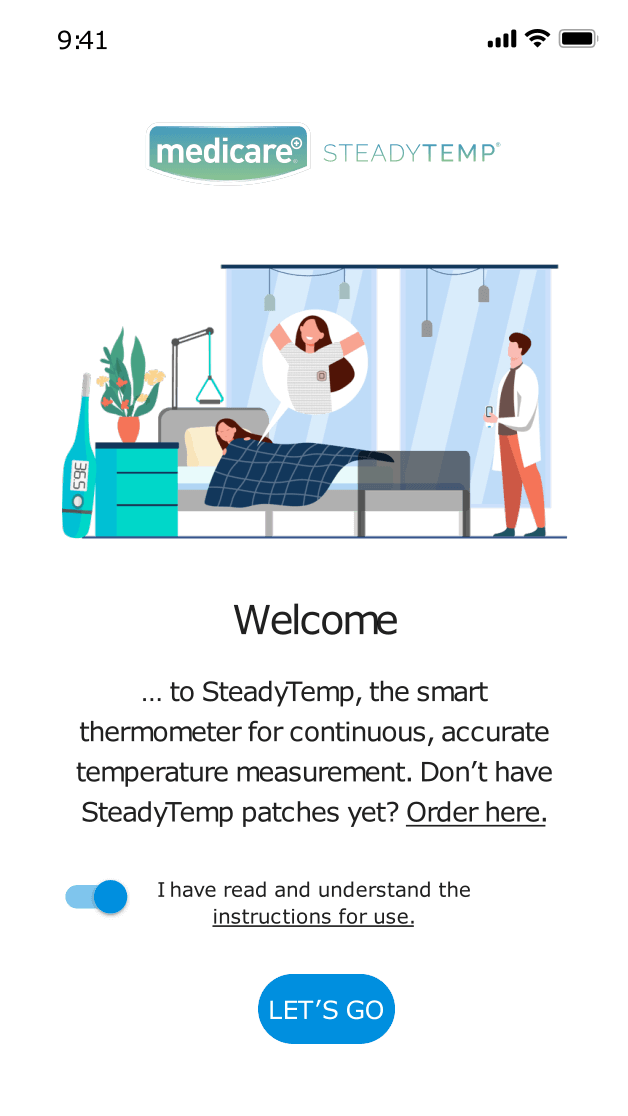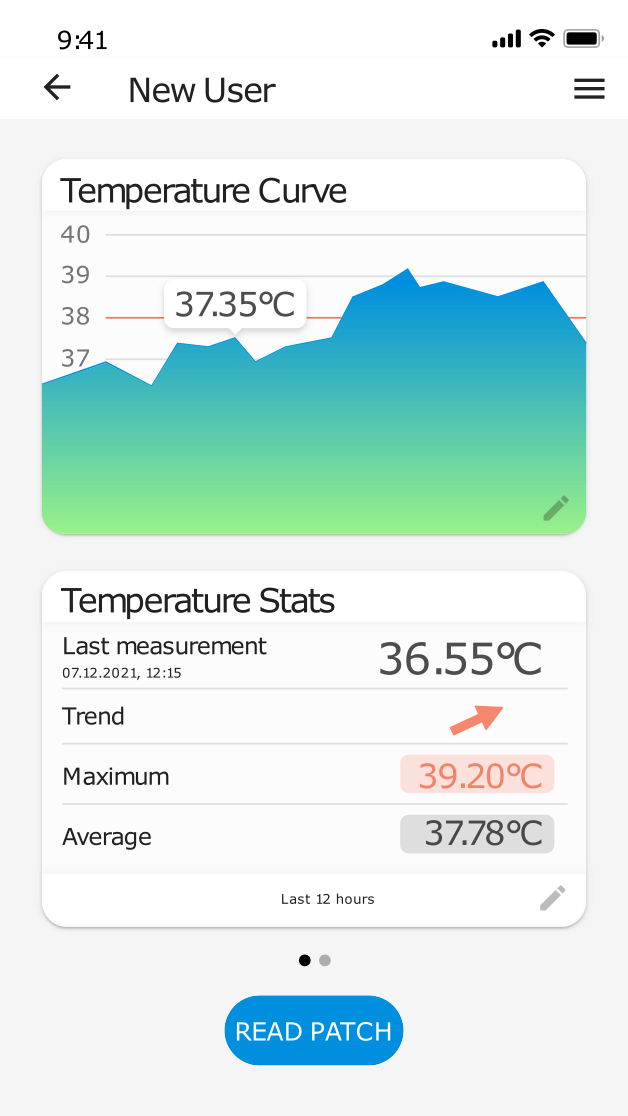 Easy to Use
User Registration and Login:
1. Download the Medicare SteadyTemp App.
2. Register your details, login and follow the steps as instructed to apply the patch.
3. Wait 10 mins before activating and reading the patch.
Download the Manual
Applying and Activating the Patch:
1. Clean and dry your skin thoroughly before applying the patch. Do not shave, apply deodorant, creams or lotions to the area.
2. Place one hand on your hip and relax your shoulder. Apply the patch horizontally so it is placed below your armpit at a distance of three fingers wide.
3. Wait 10 mins before activating the patch. Select "Read Patch" in the app and hold the back of your phone to the centre of the patch. A vibration will confirm activation.